How Master Your Medics Can Help!

Do You Want An Online Platform For Your Students??



Of course you do!...who doesn't want an online platform for their students?



The IMPORTANT question is - How Do You Get One That Is Relevant, Engaging, and User Friendly?



There is a wide range of different platforms to look at, so which one (or ones) do you focus your time on?



The reality is that almost all platforms available are to serve a specific need, exam prep, content delivery, or concept development. Until now, now you have a platform that serves all your students and instructors needs.



We are getting amazing results for our schools because we focused on one specialty at a time, and brought it all together in one platform.


Just take a look at the screen shot below...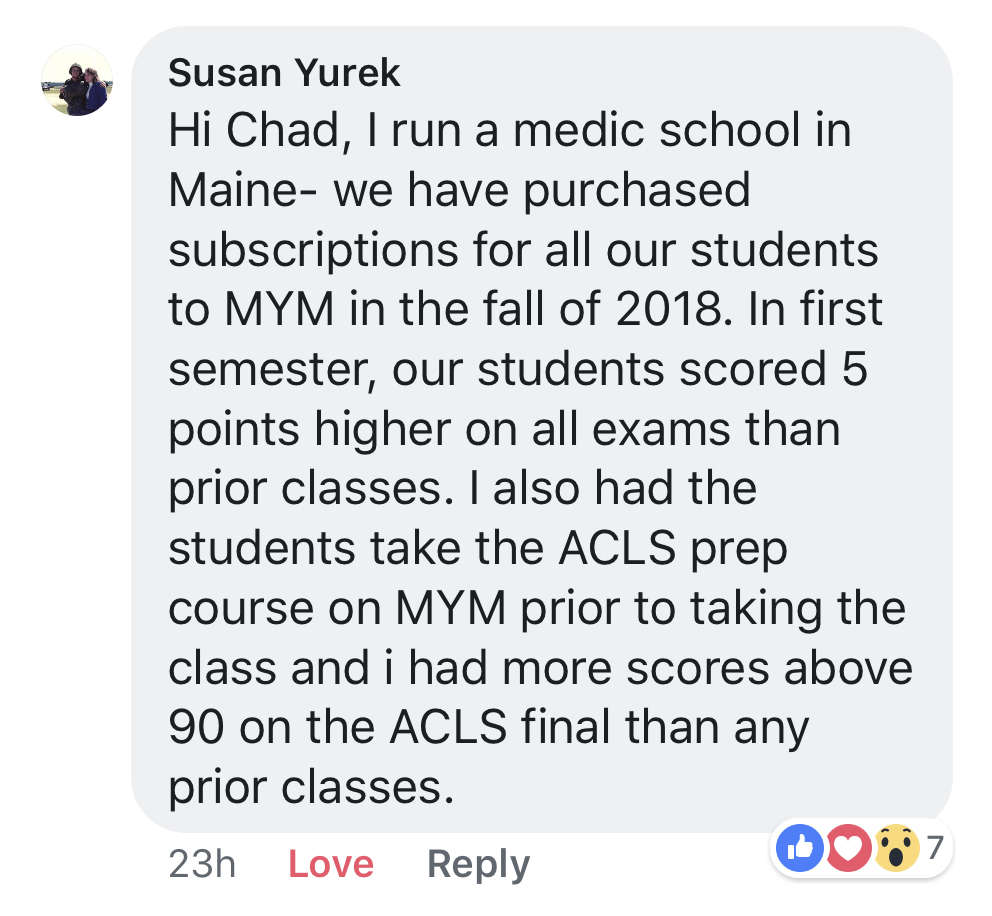 Yes - That's right we helped greatly increase student success by partnering our online platform with your effective curriculum.


I'm not a salesperson, I'm a business owner… a current flight paramedic…Most importantly for you, I'm a teacher



I like focusing on what I am passionate and proficient at, which is developing and hosting excellent content for students.


SO — if you want to work with us and elevate your students learning, we would love to hear from you.

I've placed my schedule in the automated system below, so please schedule yourself in a time that works best for you!